Top Reasons to Hire a Car Accident Lawyer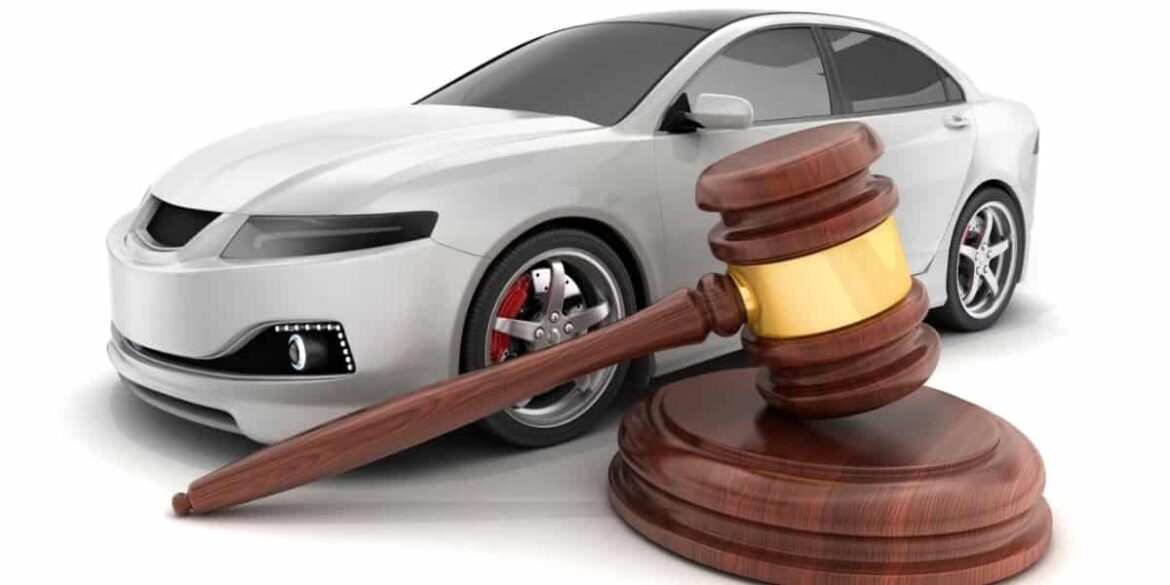 Following a car accident, you're bound to be shaken up and may not know what to do. Perhaps you know that you need to file a police report and insurance claim. However, depending upon the severity of the accident, you may also need to hire a car accident lawyer. 
When a car accident case results in significant medical or property damage, established fault is unclear, you're unsatisfied with the police report, or the other party's insurance company is unwilling to cooperate; an experienced lawyer can help turn the tide in such situations.  
Reasons to Hire a Car Accident Lawyer
Below are the six top reasons to hire a lawyer in Southern Maryland.
1. Knowledgable of the Law
When hiring a car accident attorney, the first thing you'll benefit from is having someone on your side who's knowledgeable of the law. Ideally, you should hire an attorney who specializes in automobile accidents and has worked on cases similar to yours. 
A lawyer who's up-to-date on the most recent laws will improve your chances of winning your case. The right attorney can use their knowledge of the law to help you fight for compensation and navigate the legal process more efficiently.
2. They Can Negotiate with the Insurance Companies
Many victims probably know they're entitled to financial compensation for property damage and immediate medical expenses after a car accident. However, compensation also exists for other factors, including: 
Lost wages 
Travel expenses 
Future medical expenses, including physical therapy and medication 
Pain and suffering 
Emotional distress, including the development of conditions like PTSD
A reduction in quality of life 
Inability to maintain meaningful relationships
Temporary or permanent disfigurements
Ultimately, anything that negatively affects your life as a result of a car accident may qualify for compensation of some kind to help you recover. Unfortunately, insurance companies know this but often bet on their victims not knowing. As a result, they frequently attempt to undercut settlements. 
The right attorney will negotiate with the insurance companies and help you fight for the proper settlement. They will also apply legal pressure when necessary. 
3. Help You Determine the Compensation You Should Receive 
Different forms of compensation exist, but the two primary forms are economic and non-economic damages. 
Economic damages refer to easily calculable factors like property damage (such as to your vehicle) and medical expenses. Non-economic damages are often more subjective and generally don't carry an exact dollar figure; examples include pain and suffering and emotional distress.
Finally, your lawyer can help you determine whether you can fight for punitive damages. While economic and non-economic damages help make a victim "whole", the courts use punitive damages to punish the defendant and even deter actions from similar parties. 
In the case of a car accident, punitive damages examples might include a business willing to release a defective car, or car part, or a trucking company cutting corners when hiring untrained employees to save money. 
Essentially, punitive damages can be possible when a party acts in extreme negligence or with malicious intent. 
4. Proving Liability 
When you hire a car accident lawyer, they can also help you determine liability. Proving liability can be more complicated than people think, even when it seems like a case should be straightforward. 
Even when witnesses and police go on record as saying the other party is at fault, proving they breached their duty of care isn't always clear-cut. 
A car accident lawyer can help prove the four following elements of negligence: 
The other party owed you a duty of care. 
The at-fault party breached their duty of care.
Due to this breach of duty, you sustained either medical or property damage.
Such damage resulted in certain losses.
5. Help You Provide the Necessary Evidence
A reputable car accident lawyer in Calvert county will use the necessary evidence to help you win your case. Examples of evidence that your attorney might use include: 
Pictures taken of the accident 
Police reports 
Personal testimonies from you and other witnesses
Medical records and receipts 
Accident reports 
Video footage taken from nearby business cameras
6. A Willingness to Go to Court
Most car accidents never end up in court because they are settled beforehand. However, factors like an insurance company being unwilling to negotiate or difficulty proving liability could push your case to court. 
Hire a Compassionate Car Accident Lawyer in Calvert County
Car accidents result in a traumatic experience that might also require immediate and future expenses. When you need help navigating the legal system, filing claims, and fighting for compensation; let an attorney from Ferrante & Dill, LLC be your legal representative.
Call Ferrante & Dill, LLC today at (410) 535-6100 to meet with or hire a car accident lawyer. We'll take the time to learn about your situation, explain your options, and help you begin navigating the legal process.
Disclaimer!
This blog post that is published by Ferrante & Dill is only available for informational purposes and should not be considered legal advice. By viewing these blog posts, the reader understands there is no attorney-client relationship between the blog publisher and the reader. The blog post should not be used as a substitute for legal advice from a licensed professional attorney, and we recommend readers to consult their own legal counsel on any specific legal questions concerning a specific situation.