Business Lawyer in Southern Maryland
When starting, operating, or ending a business, it helps to have an experienced business lawyer on your side. If you require a business lawyer in Calvert County, MD, or the surrounding areas, contact the professionals at Ferrante & Dill, LLC. 
Our law firm has years of experience helping clients navigate various legal issues during every phase of a business's lifecycle to reduce liability risks. At Ferrante & Dill, our results-driven team strives to provide successful representation to business owners and the issues they face running their establishments.
Why Hire a Business Lawyer?
As a Maryland business owner, you must carefully navigate business laws to ensure your enterprise's compliance and success. Working with a small business lawyer who practices business law and has ample experience representing professional clients is essential for a thriving enterprise. 
Federal, state, and local laws frequently change. Working with a knowledgeable business lawyer from Ferrante & Dill will protect your business from legal changes that could result in non-compliance. Our team stays abreast of the law and its changes to make it easier for you.
Business Laws That Business Owners Must Follow
The purpose of business laws is to provide regulations for businesses to follow to ensure their functionality. They also protect businesses, vendors, and customers. A skilled business lawyer will impress upon you the importance of adhering to regulations that pertain to your company. 
A Ferrante & Dill business lawyer will help you understand these laws to prevent your company from facing legal ramifications.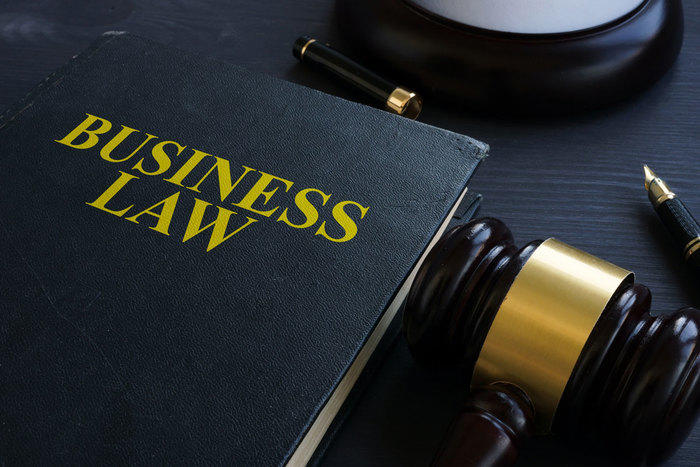 Areas a Business Lawyer in Calvert County May Address
Unfortunately, many business owners are unaware of how many laws their companies must follow. Working with a business lawyer with intricate knowledge of federal and state regulations will ensure that you have essential information to understand common business laws, including the following.
How a Business Lawyer Can Address Areas of Concern for Your Business
As an entrepreneur, you have many day-to-day operational tasks to deal with while running your company. Whether you own a corporation or run a small business, you cannot ignore regulations that could penalize you and leave many legal issues for you and your company to address. 
It takes many years of training to handle complex legal issues that typically arise when running a business, such as negotiating real estate leases or creating contracts. That is why having an experienced business lawyer is critical for your company's success. 
When you hire a business attorney from Ferrante & Dill, you can rest assured that your legal obligations are in the hands of a professional with years of business law experience. The attorney will handle everything accordingly, leaving you time to manage your business without worrying about non-compliance.
Buying or Selling a Business
Hiring a lawyer when buying or selling a business is essential. For instance, a business lawyer can assist with the succession process to ensure that the business continues running upon your retirement or death. The attorney can draft a detailed business succession plan to secure your business and legacy.
If you no longer want to run your business, a business lawyer can also assist with the company's transfer into another entrepreneur's ownership or divide assets and terminate the company entirely. A buying business lawyer can also help with the acquisition of an established company.
Other Ways a Business Attorney Can Help a Small Enterprise
Startups will also benefit from the knowledge of a small business attorney. With legal counsel, a startup will have guidance on developing a business structure, creating company policies, and hiring employees. 
Small businesses may need permits and licenses to operate legally, and business registration through the state is often a requirement. The amount of paperwork and legalities in starting a business can be overwhelming without a knowledgeable business lawyer to help you build your enterprise on a solid foundation. 
Your business lawyer can assist in other ways, regardless of your business's size or duration of your operation, including
Hire an Experienced Business Lawyer Today
At Ferrante & Dill, LLC, we ensure that our business clients understand and adhere to the federal, state, and local laws that pertain to their companies. Many regulations will help business owners and their enterprises operate under favorable conditions. A business lawyer from our law firm who is well-versed in business law will help protect your enterprise from unnecessary liabilities and risks. 
Ferrante & Dill has years of experience practicing business law for companies of all sizes in Calvert County, MD. Call 410-535-6100 today to request a consultation with a skilled business lawyer from our law firm.