Questions to ask a Motorcycle Accident Attorney before Hiring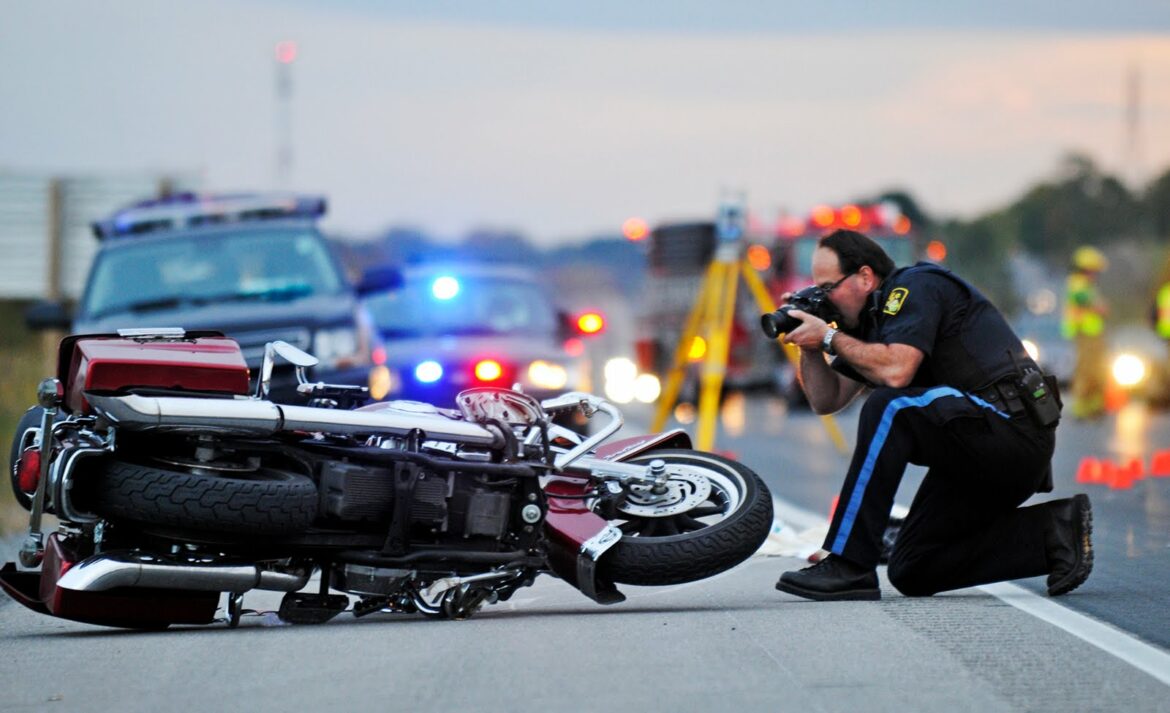 Hiring a motorcycle accident attorney is crucial for multiple reasons, given the unique challenges and complexities associated with such cases. Motorcycle accidents are governed by specific laws and regulations that differ from those for other motor vehicle accidents. Here are some key reasons:
Expertise in motorcycle accident laws
Experience with unique accident dynamics
Thorough investigation
Negotiations with insurance companies
Calculation of damages
Representation in court
Emotional support
Saving time and resources
If you have been involved in a motorcycle accident, it's essential to have an experienced attorney representing your interests. At Ferrante & Dill, LLC, we understand the complexity of motorcycle accident cases and the importance of having an advocate on your side. Before you choose an attorney, you should ask critical questions to ensure they have the expertise, experience, and commitment to handle your case successfully. This blog post outlines the top questions you should ask before hiring a motorcycle accident attorney.
Have you handled similar motorcycle accident cases?
Motorcycle accidents are unique and often more complex than other types of vehicle accidents. Hiring an attorney with specific experience in motorcycle accident cases is crucial. Ask about their track record, the number of cases they've handled, and their success rate in obtaining fair compensation for their clients.
Do you have any client testimonials or references?
A reputable attorney will have satisfied clients who are willing to share their experiences. Ask for testimonials or references from previous clients to understand the attorney's professionalism, communication, and results. These testimonials can help you gauge whether the attorney is a good fit for your case or not.
Will you personally handle my case, or will it be delegated to another attorney or paralegal?
Some law firms may pass your case off to a less experienced attorney or paralegal. Ensure that the attorney you're speaking with will personally handle your case and be your primary point of contact. This will ensure you receive the attention and expertise your case deserves.
How do you charge for your services?
Understanding the fee structure is essential before hiring a motorcycle accident attorney. Ask whether they charge on a contingency basis, which means you only pay if they win your case or if they charge hourly fees or require a retainer. Make sure you understand all costs involved and any additional expenses that may arise during the case proceedings.
What types of compensation can I expect to receive?
Your attorney should be able to provide you with an overview of the types of compensation you may be entitled to, such as medical expenses, lost wages, property damage, and pain and suffering. While they cannot guarantee a specific outcome, they should be able to explain the factors that will impact the value of your claim.
What is your current caseload?
For several reasons, asking a motorcycle accident attorney about their current caseload is essential. It can significantly impact the quality of representation you receive and the outcome of your case. A manageable caseload would allow your attorney to give more time and pay more attention to your case, as motorcycle accident cases can be complex. With a lower caseload, an attorney is more likely to be able to work diligently towards resolving your case in a timely manner. Delays can be frustrating and may even impact the value of your claim. Ensuring that your attorney has the capacity to handle your case is essential for the outcome.
How long do you expect my case to take?
While it's difficult to predict the exact timeline for your case, an experienced attorney should be able to give you a general idea based on their experience with similar cases. This can help you set realistic expectations and plan for the process ahead.
How will you communicate with me throughout the process?
Effective communication is crucial in any attorney-client relationship. Make sure your attorney is committed to keeping you informed and updated on your case's progress. Ask about their preferred communication methods and how often you can expect updates.
Contact your Motorcycle Accident Attorney Today
Hiring the right motorcycle accident attorney plays a significant role in protecting your rights and ensuring you receive the compensation you deserve. By asking these critical questions, you can make an informed decision and feel confident in your choice of representation. At Ferrante & Dill, LLC, we are dedicated to providing personalized and effective legal representation for motorcycle accident victims in Calvert County. Contact us today to schedule a consultation and discuss your case.
Disclaimer!
This blog post that is published by Ferrante & Dill is only available for informational purposes and should not be considered legal advice. By viewing these blog posts, the reader understands there is no attorney-client relationship between the blog publisher and the reader. The blog post should not be used as a substitute for legal advice from a licensed professional attorney, and we recommend readers to consult their own legal counsel on any specific legal questions concerning a specific situation.