Nobody chooses to get hurt, but if you are injured by someone else's actions you may be entitled to compensation for your pain and suffering, missed work, medical expenses and future disability. Being represented by a lawyer experienced in this area of the law can increase your chances for a good result.
At Ferrante & Dill, LLC, our priority is ensuring you have time to heal from your car accident without worrying about dealing with insurance companies for compensation. Our law firm practices personal injury law for Maryland and Washington, D.C. We have the legal experience to pursue damages on your behalf.
If you are facing DUI or DWI charges, you need a knowledgeable DUI attorney to guide you through the court process. Learn more below about DUI laws and why you should hire a reputable lawyer to handle your DUI charge.
The stakes are high if you or a loved one have been charged with a criminal offense. When you're facing criminal charges you need an attorney to help you understand the potential consequences and navigate the complicated criminal justice system to help protect your livelihood, reputation, and constitutional rights.
There are so many details to consider when starting, running, or closing a business. Whether choosing the proper type of business entity, negotiating or reviewing contracts, applying for licensing, or closing up shop, let the attorneys at Ferrante & Dill help prepare you for success.
A liquor license lawyer can facilitate this understanding. Our team at Ferrante & Dill, LLC, provides details about Maryland's liquor laws and steps in to help if you face legal issues regarding your license.
You have the opportunity to secure legal help if you face charges for assault in Calvert County, Maryland. An assault lawyer can help you review your options for building a defense while protecting your rights. Our team at Ferrante & Dill, LLC, handles violent crime charges in Calvert County, Maryland area.
If you need a truck accident lawyer in Calvert County, choose Ferrante & Dill, a trusted firm in this field. Contact us today for a free, no-obligation consultation during which we can explain your options and give you a clearer path forward.
Schedule a Free Consultation
Frequently Asked Questions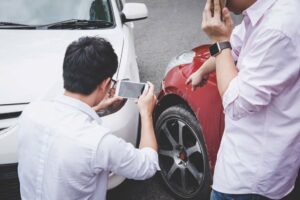 Car Accident
If you or have been in a car accident recently, it is possible to settle a car accident claim without
Read More »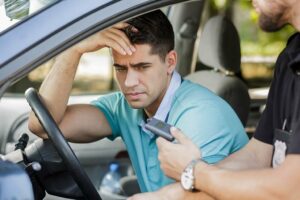 DUI Laws
Driving under the influence (DUI) is considered such a serious offense because it can put drivers, passengers, law enforcement, and
Read More »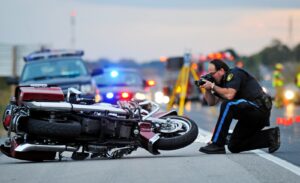 Motorcycle Accident
Hiring a motorcycle accident attorney is crucial for multiple reasons, given the unique challenges and complexities associated with such cases.
Read More »