How Are Truck Accidents Different from Car Accidents?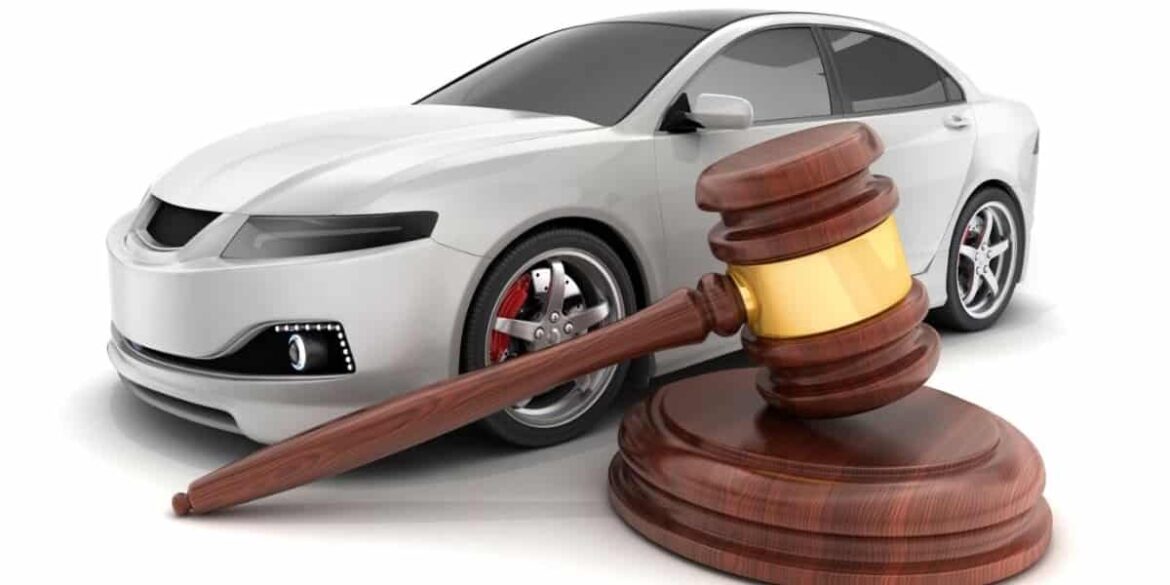 When dealing with the aftermath of a truck accident, it's essential to understand the difference between truck and car accidents. The first main difference between a car accident and a truck accident is the size; trucks can weigh as much as 75,000 pounds which is way more than an average automobile. Because of the size, it's highly unlikely that a car can withstand the force of a truck, and the damages can be catastrophic for the human lives inside the car. If you've suffered an injury in an accident caused by someone else's negligence, you have rights under the law and are entitled to seek compensation. Working with an experienced truck accident lawyer can increase your chances of obtaining a fair settlement and recovering damages. 
The Differences Between Truck Drivers and Other Motorists
Truck drivers are held to a higher safety standard than other motorists, and understanding the Federal trucking regulations may be critical to your case. For example, commercial truckers must pass the DOT physical exam and obtain a commercial driver's license before they can begin driving. They are also subject to various safety regulations, including a time limit on how long they can legally drive each day and a maximum number of consecutive hours they can operate without taking a break.
Understanding Federal Trucking Regulations
The Federal Motor Carrier Safety Administration (FMCSA) regulates the trucking industry through strict federal safety regulations. The agency sets national safety standards for truck drivers and trucking companies to protect motorists from injury and death. These regulations include minimum hours-of-service requirements, requirements for the use of seat belts and other safety equipment, and regulations regarding the size and weight of trucks. Violations of these regulations are punishable by civil and criminal penalties, including fines and imprisonment.
Truck drivers are obligated to comply with these regulations, even if state or local laws allow them to drive longer than allowed under federal law. In cases where someone alleges a violation of these rules, it is up to a jury to determine whether the company or individual truck driver was negligent or reckless in violating a safety regulation. Therefore, for drivers facing allegations of safety violations, it can be valuable to work with a lawyer who is knowledgeable about state and federal trucking regulations and knows how to enforce your rights under the law.
In addition to federal regulations, individual states may also enact laws regulating commercial vehicles. Each of these factors plays an integral role in truck accident cases, so it is essential to become familiar with these regulations and determine whether any violations occurred in your case. A truck accident lawyer can review the facts of the matter to identify potential violations of these regulations and will help strengthen your case.
Types of Truck Accidents
There are many types of truck accidents, each of which may result in different legal issues. For example, an accident caused by a tire blowout may involve matters involving product liability or negligence on the truck driver's part. In other cases, multiple defendants may be involved, increasing the complexity of the resulting litigation. A truck accident lawyer can help you determine which types of lawsuits can be brought in your case and help you craft the most substantial possible claim. However, before choosing whether to file a lawsuit, it's crucial to identify the factors involved in causing the accident, as these may impact the composition and progress of the case.
The most common causes of large truck accident claims in the United States are driver error, mechanical failure, inadequate training, and inadequate inspections and maintenance. However, there are many other ways that a truck accident can occur. For example, speeding, distracted driving, drowsy driving, failing to obey traffic signals, and improper loading can cause devastating accidents and catastrophic injury to passengers in other vehicles, pedestrians, and bicyclists. An experienced truck accident lawyer will be able to assess the circumstances of your accident and determine who was at fault to determine the appropriate legal course of action.
Truck Accident Cases Are More Complicated
The complexities of tractor-trailer accidents often make them more challenging to resolve than other motor vehicle accidents. In addition to the laws and regulations governing trucks and commercial vehicles, truck accident cases are often more complicated. For example, the trucker or trucking company may not be the only party liable for your injuries in a crash with a tractor-trailer.
In some cases, the truck or vehicle parts manufacturer may also face liability. Therefore, if you suffered an injury involving a commercial vehicle, working with an experienced truck accident lawyer who can guide you through the legal process and fight for your rights the entire time is crucial.
Truck Accident Cases Require Experienced Counsel
Since commercial trucking is a massive industry in the United States, truck accidents are unfortunate but unavoidable. Because of their complexity, truck accident cases require experienced counsel. Several factors make these cases much more complicated than other auto accidents. 
At Ferrante & Dill, LLC, our truck accident lawyers have extensive experience handling complex claims related to truck accidents. They can fight aggressively on your behalf to help you get what you deserve. We dedicate ourselves to helping our clients recover just compensation for their injuries and losses, and we are prepared to go the extra mile to ensure your rights are protected. If you or a loved one is dealing with a truck accident in Calvery County, Charles County, St. Mary's County, or the surrounding areas, we are here to help. Call Ferrante & Dill, LLC at (410) 535-6100 today to discuss your accident and begin planning your case.
Disclaimer!
This blog post that is published by Ferrante & Dill is only available for informational purposes and should not be considered legal advice. By viewing these blog posts, the reader understands there is no attorney-client relationship between the blog publisher and the reader. The blog post should not be used as a substitute for legal advice from a licensed professional attorney, and we recommend readers to consult their own legal counsel on any specific legal questions concerning a specific situation.