FREE Civil Law Assistance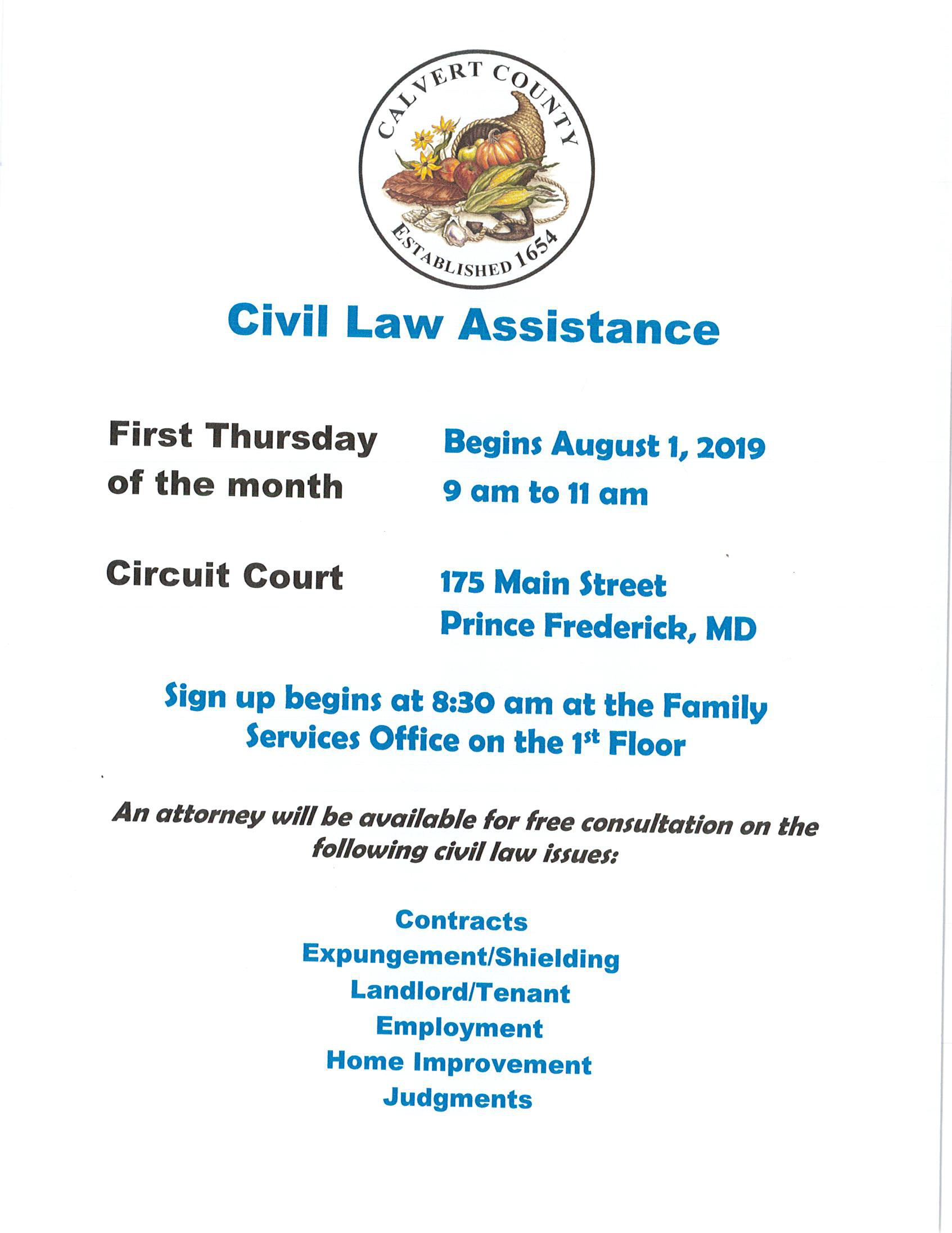 Ferrante, Dill & Hisle attorney David Hisle will be at the Calvert County Circuit Court the first Thursday of every month answering your questions about civil law issues. This is event is free and runs from 9 a.m. to 11 a.m. with registration beginning at 8:30 a.m.
Disclaimer!
This blog post that is published by Ferrante & Dill is only available for informational purposes and should not be considered legal advice. By viewing these blog posts, the reader understands there is no attorney-client relationship between the blog publisher and the reader. The blog post should not be used as a substitute for legal advice from a licensed professional attorney, and we recommend readers to consult their own legal counsel on any specific legal questions concerning a specific situation.