Pet Custody after Divorce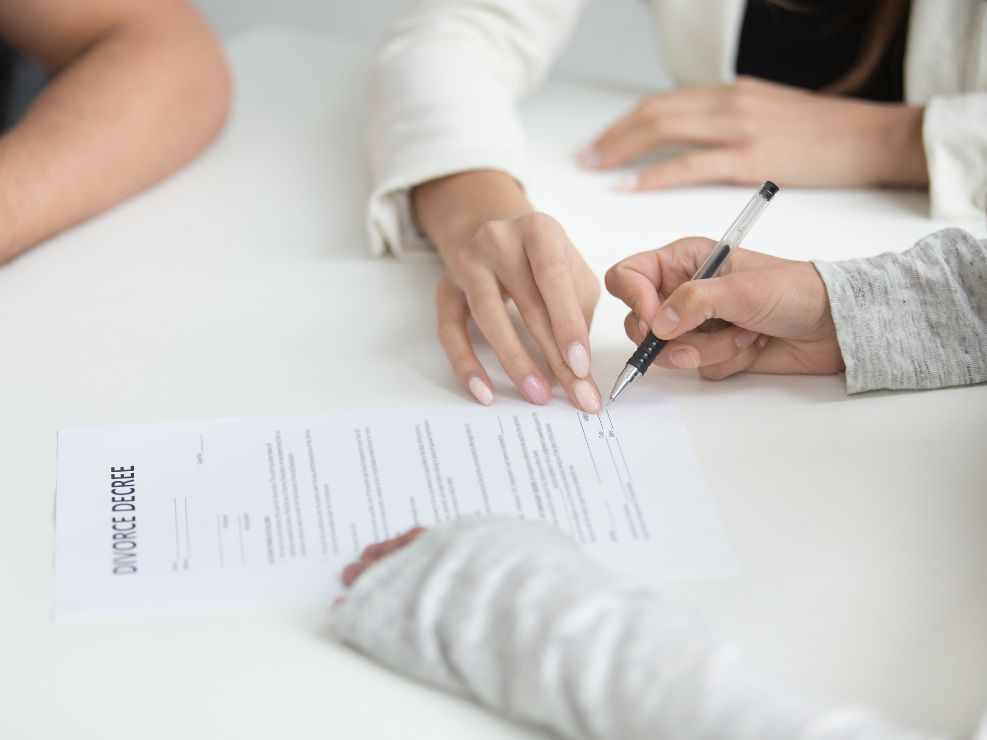 For many people and couples, their pets are like their children (especially if they don't have human children). They treat them almost the same as they would a child – they feed them, bathe them, take them to the doctor when they're sick, play with them, and share their deep dark secrets with them. So what happens when that couple decides to get divorced? How is "custody" of the animal decided? It may sound cold or harsh, but when it comes to a divorce, the Maryland courts do not treat animals like children. They treat them like personal property, same as they would the dining room table, television set, or lawnmower. This means that (1) you can't assume that one of you will even get "custody"; and (2) there will be a monetary value placed on the pet that the court would take into consideration when dividing up all of the marital property. We often don't consider pets unusual items to quibble over in a divorce but they do, unfortunately, become an after-thought in the divorce proceedings. It's important to think about them early on in the divorce proceedings so you don't end up arguing over them later on or, even worse, having the court order the pet to be sold along with the furniture!
Prenuptial Agreements aren't just for humans!
You have several opportunities to be proactive over this matter and control where the animal goes via a prenuptial agreement or, if it's too late for one, a postnuptial agreement. If neither of those is an option, then the matter will have to be taken up in court, unless you and your soon-to-be ex can agree on an arrangement on your own.
Whose dog was it first?
It's important to note that prior ownership of the animal(s) in question does not necessarily guarantee their placement post-divorce. Like other property types, courts might consider the animal mutually owned property after a couple is married – especially if marital funds were used for its benefit (i.e., veterinarian and training expenses). This means that even if you adopted Mary Puppins prior to your marriage, she may have become your spouse's dog as well once you said "I do" and that he/she stands an equal chance at getting her "value" post-divorce. And any offspring would likely be considered marital property as well due to the financial considerations.
Does it matter who was Primary Caregiver?
Well, technically no – the court will order that your marital personal property be sold if you can't agree who should keep it. The case law as of the writing of this blog is clear on that. But there are some local jurisdictions that have stretched the limit on this. In some unreported cases, litigants were able to show that they were the primary caregiver of Ms. Puppins and thus convinced the court to allow them to keep her after the divorce. There is certainly no guarantee that this could work and would prove a little tricky, depending on how good of a record-keeper you are. To prove to the court that you were/are the primary caregiver, you would want to prove that you were the one who took her to the vet when she was sick, bought her food and other supplies and took her for walks. Pay a visit to your vet and have them sign a letter stating that you were the one who primarily brought Mary Puppins in for her visits. Find and keep handy receipts from a pet food or supply purchase with your signature (keep in mind though those expenditures as mentioned earlier were likely made from marital funds). Obtain a statement from a neighbor or dog-walking friend that said you were the person seen taking your dog for walks. It can be a pain to track down all of this information, but if you're successful, it may make the difference in whether or not you get to keep your pet. And keep in mind, this is not the law in Maryland.
Okay, but what if we do have kids?
If you are a separating couple that shares a child or children (of the human variety) then we're no longer talking about a pet that belongs solely to you and/or your spouse. If you have a child, it's likely that they've formed an attachment to the animal(s) in question, and vice versa. Mary Puppins is no longer just your dog. She is the family pet. And child and pet would both be better served if they remain together. Chances are in this scenario the judge will look at where the children are going and make his or her decision about any pets in question based on that arrangement. If this really doesn't work for you and your spouse, then it might be time to draft an agreement for shared custody of the pet(s). Similar to a shared custody agreement of a child, couples who share custody of the pet would need to decide who gets the pet when and for how long. We urge you to consider the pet in this circumstance though, as the constant back and forth from house to house is unstable and may cause the pet undue stress and anxiety.
If you need help or guidance, give us a call.
If you are in the midst of this particular battle and need some help or guidance, give our Family Law attorney a call. Ferrante and Dill partner Jennifer Dill is one of the top divorce attorneys in the state and brings a lot of knowledge and experience with her on each case. You can contact her today by calling (410) 535-6100 or emailing info@ferrantedill.com.
Disclaimer!
This blog post that is published by Ferrante & Dill is only available for informational purposes and should not be considered legal advice. By viewing these blog posts, the reader understands there is no attorney-client relationship between the blog publisher and the reader. The blog post should not be used as a substitute for legal advice from a licensed professional attorney, and we recommend readers to consult their own legal counsel on any specific legal questions concerning a specific situation.