Nick Ferrante appointed to Peer Review Committee for AGC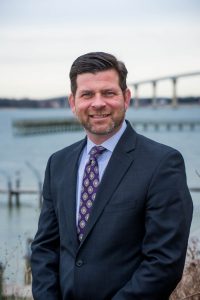 We at Ferrante, Dill & Hisle are proud to announce that one of our partners, Nick Ferrante, has been appointed to the Peer Review Committee for the Maryland Attorney Grievance Commission (AGC). The AGC oversees the conduct of both Maryland lawyers and nonmembers of the Maryland Bar who engage in the practice of law in the State. As a member of the Peer Review Committee, Mr. Ferrante will assist the AGC in its mission to protect the public and maintain the integrity of the legal profession in Maryland.
Disclaimer!
This blog post that is published by Ferrante & Dill is only available for informational purposes and should not be considered legal advice. By viewing these blog posts, the reader understands there is no attorney-client relationship between the blog publisher and the reader. The blog post should not be used as a substitute for legal advice from a licensed professional attorney, and we recommend readers to consult their own legal counsel on any specific legal questions concerning a specific situation.